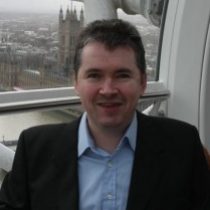 @colinhughes
active 2 months, 2 weeks ago
My latest for AbilityNet on how Apple's Siri voice assistant can now answer your calls … but can't hang up. How the tech giant's software and devices need to become more accessible to disabled people in 2021
View
Apple operating systems and apps face various performance and reliability issues: AirPlay reliability when connecting multiple HomePods, a HomeKit bug that can kill iOS devices, and more…

However, what no o […]

Colin, thank you for documenting these issues, and more broadly speaking about Apple's voice control! I've just newly switched to voice control from Dragon, and I'm interested in connecting with community of people using it. Are you connected with or aware of such a community? If not, would you be interested in helping to start one?

At any rate, thank you for all of the information!

Hi Ian, thanks for your reply and many apologies for the delay in getting back to you. I've just picked up on your comment. I'm sorry I'm not aware of a community of Apple Voice Control users but I think a community is a good idea and may help shape and influence Apple's improvement of the application, particularly when it comes to long form dictation. Dictation with Voice Control could and should be better than it is.