iPhones are eye-wateringly expensive. The latest one, the iPhone 11 Pro, costs from £1,049 but is a product that is unrivalled for its size with a gold standard camera, great screen and 32-hour battery life.
Every September, when new iPhones are traditionally released, if I feel it's time to upgrade mine to the latest and greatest, I buy a new one directly from Apple for the full price, rather than going with a two-year contract through a phone network. Despite the hefty premium price tag if you have cash in the bank this is the most economical way of funding a new iPhone.
However, this year I was attracted by Apple's iPhone Upgrade Programme. The Programme is billed as Apple's easy solution for people who want to upgrade to a new iPhone every year, but don't want to be tied into mobile network contracts, or pay over £1,000 in one hit. The Upgrade Programme lets you spread the cost.
It's great for people like me who want to upgrade to the latest iPhone every year. It is essentially a finance package. You're actually signing up to a 0% APR loan with Barclays, all behind the scenes.
The Programme also appealed to me because the deal includes an AppleCare+ membership, which is tacked onto the Upgrade Programme at full cost. It means you get two years of hardware repairs, software support, and coverage for up to two incidents of accidental damage.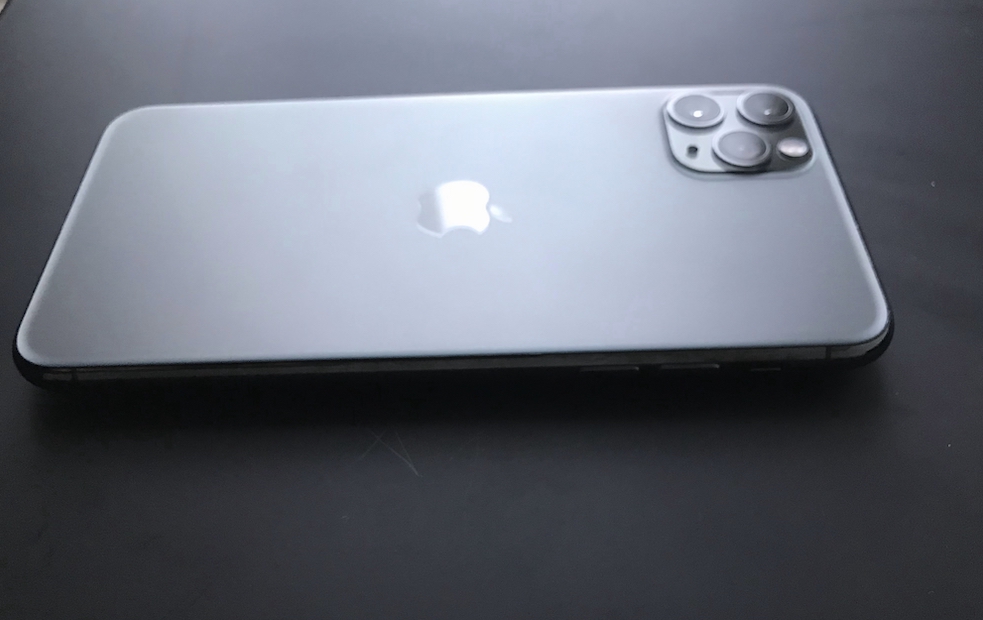 When you hand back your iPhone at the end of the 12 months, you're effectively settling the overall debt – allowing you to upgrade. If you never upgrade, then you'll have to pay out for a total of 20 months before you actually own the phone.
In September when the iPhone 11 Pro was released, I noted Apple stated on its website that the only way to sign up to the iPhone Upgrade Programme is at an official Apple Store in the UK where you'll need to be ready to hand over personal information, including:
Date of birth
Employment details
UK addresses from the last three years (for a credit check)
Bank account number
Bank sort code
It stated that you'll also need to bring a valid photo ID (like a passport or UK driving licence), as well as your debit card.

This is where my problems started. I am severely disabled with muscular dystrophy, a full-time wheelchair user, housebound a lot of the time, and unable to travel by car or public transport to my nearest Apple Store on Regent Street in central London.
When I spotted the "only in an Apple Store" requirement I was concerned but decided to seek clarification by contacting the company's online customer services. I thought, surely in this day and age, they could make an exception for people in my situation.
I didn't get anywhere on the telephone but in correspondence Apple told me: "it is a Barclay's requirement to visit the retail store in order to sign the Upgrade Programme agreement". The tech giant offered me no alternative ways of accessing the Programme. I was told there were no exceptions and the IPhone Upgrade Programme was only available in store.
It felt like a door being slammed shut in my face but I wasn't going to take it sitting down, (although I don't have much of a choice in that particular matter!), so I started to investigate how this situation could persist, with the Equality Act 2010 in place in the UK, where businesses are expected to make reasonable adjustments to make their products and services accessible to disabled people.
The first difficulty I faced was that Apple does not appear to have a complaints department. I searched on their website for a section relating to complaints and there isn't one. Does the company think it's products and services are so perfect that a complaints department isn't required?
Instead, Apple has a Online Store Executive Relations department based in the Republic of Ireland, outside of the UK. This department appears to deal with customer complaints although it is not made clear.
With the help of the Equality Advisory and Support Service, which advises and assists individuals on issues relating to equality and human rights, across England, Scotland and Wales, I decided to make a formal complaint to Apple for a failure to make a reasonable adjustment with regards to me accessing the iPhone Upgrade Programme.
The iPhone Upgrade Programme is advertised as a Apple programme. I understood from reading about it that it requires a visit to an Apple retail store in person to apply and sign a credit agreement.
I also understood the company needed proof of identity and a signature but nowadays it should be possible to obtain credit without attending a store in person. Many other companies offer this facility.
There should have been other alternative arrangements Apple could have offered to make it possible for me to enrol on the Upgrade Programme.
For example, I could have sent in signed forms and ID by post, or with a carer who could visit the store with them on my behalf. Apple rejected this as an option.
I could have visited a branch of Barclays Bank. There is one very near me within walking distance in my wheelchair, where my ID and signature for a credit agreement could have been verified.
A member of Apple staff could have visited me at home, or a public location near my home I can access, where I could sign any paperwork and provide ID.
None of these proposals were acceptable to Apple and all they could suggest was that I persuade a friend or carer to take out a credit agreement in their name on my behalf. I don't know anybody willing to take this risk, nor would I expect anyone to.
Apple also suggested that I sign my life away by creating a power of attorney to give an attorney the power to make decisions about money and property for me. No thank you Apple, I am in control of my own life and do not want to handover control to someone else. I wouldn't know how to create a power of attorney without costly legal advice. Apple suggested there were templates on the internet but I was not at all comfortable with this.
Companies in the UK are required by law to make "reasonable adjustments" to their services for disabled people to access and I felt my proposals were a reasonable adjustment to the iPhone Upgrade Programme so I could participate. I believed it to be discriminatory to exclude me from the Programme because I am unable to visit a store in person.
This issue was not about collecting a new phone from a store, this is possible through my carer. Apple do provide special arrangements for this if you have bought the phone outright, and I have taken advantage of that in the past with no problems.
Neither was the issue about access to credit. Many disabled people experience problems with accessing credit but I wasn't even able to get my credit eligibility assessed in the first place.
My complaint was about difficulties in accessing the iPhone Upgrade Programme and enrolling on it because Apple was insisting it is only available in store.
The Equality Act 2010 states people are protected against unlawful discrimination by a service provider because of a disability.
Under the Act, a service provider has a duty to make reasonable adjustments for an individual who is at a substantial disadvantage due to their disability, and they also have to take positive steps to ensure they anticipate the needs of potential disabled customers before they access a service.
Service providers have to consider one or more of the following:
• A change to a provision, criterion or practice
• A change to a physical feature, and/or
• Providing an auxiliary aid.
If it is reasonable for the service provider to make an adjustment then it must be made. A failure to comply with this duty could be unlawful under the Act.
The adjustments that I considered Apple failed to make were alternative arrangements, at no additional costs to myself, for housebound disabled people who can't travel to a Apple retail store on the grounds of severe physical disability to access and enrol on the iPhone Upgrade Programme.
I outlined several alternative arrangements I felt Apple could make to allow me access the Programme and asked them to respond to me in writing within 28 days of receipt of my letter of complaint with a view to resolving the issue. In their response I asked them to explain why they failed to make reasonable adjustments in the first place.
As part of my research into the problem I contacted the Financial Conduct Authority, the conduct regulator for 59,000 financial services firms in the UK, to find out if it was okay for Apple and Barclays to discriminate in this way with what is essentially a financial product. The FSA could not confirm but said I should follow the complaints procedures of both organisations before they were willing to get involved. They did provide me with clarification that it is not Barclays the high street bank that runs this credit scheme in partnership with Apple, it is actually a separate company called Barclays Partner Finance who are based in Cardiff in the UK. The FSA gave me the contact details of the individual at Barclays Partner Finance who handles complaints.
When I submitted a complaint to Barclays Partner Finance I was told by a representative: "I've spoken to the team here in Barclays, Apple are working on a programme to allow purchases to be made online, we anticipate this to be live at the end of October. Unfortunately, the only other option outside of that would be to go in store, this is because we need a physical signature to take out the credit facility."
I can't physically join the queues that often spring up outside Apple stores on iPhone release day but I am there in spirit. The new iPhone had been released for several days by this point and, like many, I was gagging to get my hands on one as soon as it was available. However, the tech giant was preventing me from doing this solely on the grounds of my disability. It seemed so unfair.
At this point, not feeling minded to wait at least 28 days for a reply to my complaint, I decided to press the button of last resort, the contact the media button, and surprise, surprise with that came a breakthrough.
Someone from Barclays Partner Finance, who works directly on the Upgrade Programme, got in touch and was really helpful. She apologised for my experience and said that if she had known about the issue I was experiencing she could have resolved things a long time ago.
Apple and Barclays clearly didn't have a system in place for people in my situation, which I find surprising. Perhaps because of the threat of adverse publicity, they quickly organised a recorded telephone conference call and outlined the details of the credit agreement and asked me to confirm that I understood the requirements. They followed this up by emailing me the credit agreement and asked me to print and sign it and return it to them in the post. Apparently, they require an old-fashioned wet signature on their credit agreements and this was at the heart of the problem I was facing. Within 24 hours I passed the credit check and they confirmed I was eligible for the Upgrade Programme.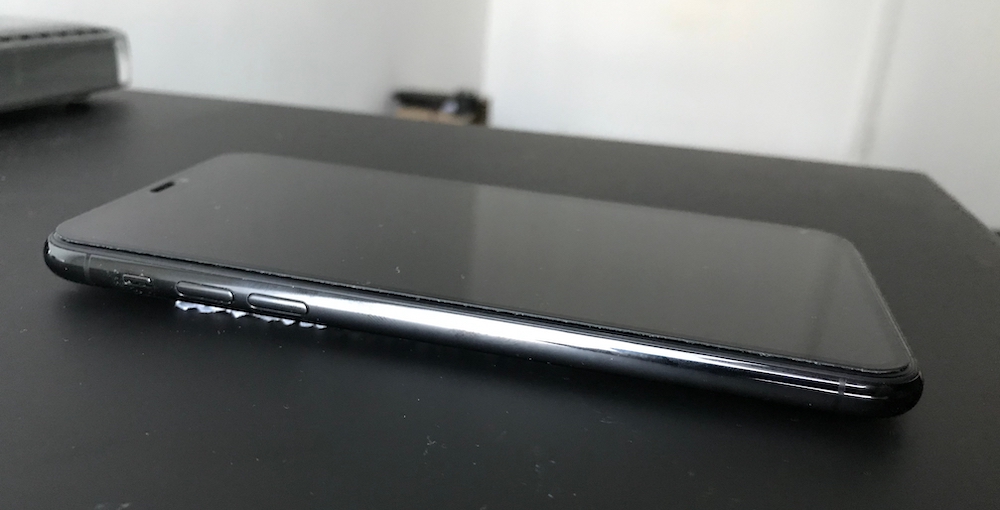 Now I have a uber expensive shiny new iPhone. Was it worth buying? Yes, it is fantastic and lives up to the quality Apple is renowned for. It's just a pity that the company's customer service, and equality policies, did not live up to the high standards its products are known for.
Due to the discriminatory nature of the Upgrade Programme, and Apple's insistence on visiting one of their stores, it was almost four weeks after the launch of the iPhone 11 Pro that my carer was finally able to pick up the device on my behalf from my local Apple store.
I would like to think, in getting Apple to waive its only available in-store policy for me, I have managed to change the iPhone Upgrade Programme forever so nobody else will have to go through the same stress and indignity as I did going forward. Hopefully, the California-based tech giant, and its UK partner Barclays Partner Finance, will have learnt some lessons on how to treat their most loyal and valuable customers, and stay within the laws of the UK.
In the meantime, Apple's website is still advertising the iPhone Upgrade Programme as only available at an Apple Store. Let's hope the company updates its website soon.