Last year I wrote about how the release of voice-activated hands-free hey Siri in the second-generation Airpods improved access to the Apple Watch for people with severe physical disabilities.
Where previously users had to be able to physically raise their hand to press an Airpod to trigger Siri into action on the Watch, or raise and twist their wrist significantly, (something many people with severe physical disabilities cannot do), now hands-free Siri means users can summon the voice assistant to make phone calls, send messages, play music, and much more on the Apple Watch by voice commands.
However, despite this welcome development, in general, the accessibility options on the Apple Watch for people with severe physical disabilities are very limited. Aside from what Siri can do there is only one; a work out application for people in manual wheelchairs they are able to push themselves with their arms. It is of no use for people with severe physical disabilities many of whom are in electric wheelchairs.
A fall detection feature was added in watchOS 6 last year, which if it detects a hard fall, it can help connect you to emergency services if needed. This feature can be helpful for anyone, including people with mobility problems. There have been stories on the internet over the past year where the feature has actually saved lives.
In 2020 I would like Apple to give much more thought to what it can offer severely physically disabled people who wear an Apple Watch with watchOS 7. Wearable technology, if it is accessible, has so much potential for people with physical disabilities in terms of independence, personal safety, and healthcare. So far, I don't think Apple has considered accessibility and the Watch enough.
There are lots of general things I would like to see in watchOS 7 when it is released later this year. Rumoured blood oxygen levels, and sleep tracking, would be great. However, when it comes to accessibility here's a list of the three biggest accessibility improvements I hope to see in watchOS 7.
Note: I have a severe physical disability with normal speech. Therefore, these are the accessibility features I'd like to see for people who cannot use their hands and arms as the result of spinal injury, stroke, or muscle wasting conditions but who want to control more of their Apple Watch with their voice.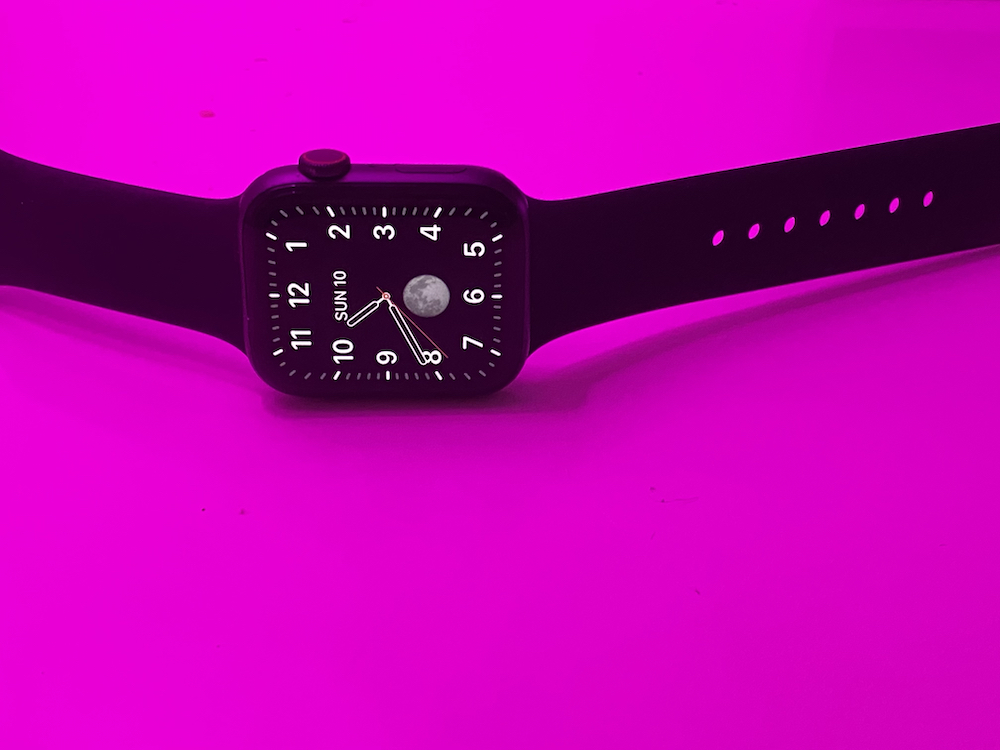 1) Auto-Answer
Auto-Answer is a little known feature in the accessibility settings on iPhones that enables phone calls to be answered automatically without the need to touch the iPhone screen. It is useful for anyone who can't touch the green answer icon on the screen when a call comes in.
However, Auto-Answer is not available on the Apple Watch cellular and it desperately needs adding. At the moment if somebody with a severe physical disability receives a phone call on their Watch, and they do not have their iPhone with them, when the call comes in on the Apple Watch cellular it rings but they have no way of answering the call because they cannot touch the Watch face to press the green answer icon, or touch the Airpods in their ears, or raise their wrist sufficiently to wake the Watch. Shouting "hey Siri answer" does not work.
For physically disabled people who rely on Auto-Answer as their only option for handling phone calls, I would like to see watchOS 7 give users the ability to toggle the feature on and off by a Siri voice command, and create a Siri Shortcut where, for example, every time you put your AirPods on, phone calls are answered automatically, and every time the earbuds are taken off they are not. Most other accessibility features can be activated by a Siri command. Hopefully, this will be addressed in watchOS 7.
I have been reading of someone who would like Auto-Answer on the Apple Watch for an elderly family member with dementia who does not remember to press the green button on the Watch to answer a phone call. The writer says Auto-Answer would be very helpful for people who need to keep track of elderly loved ones who don't like the idea of carrying a cell phone, refuse to wear GPS devices, but are still willing to wear a watch.
For people with severe physical disabilities who cannot use their hands and arms, Auto-Answer on the Apple Watch will mean more independence and personal security. Users will be able to leave homes without the need to pick up an iPhone, (which many can't), and will be able to respond to incoming phone calls from friends, family and carers.
2) Smarter phone calls
Apple Watch cellular is much more than a device for telling the time. It is a phone capable of making and receiving calls independently of the iPhone. As amazing as this feat of technology is, sadly, in this area the Watch also lacks accessibility options. If you don't want calls answered automatically it would be useful to ask Siri to answer an incoming call with "Hey Siri, answer", much as you can with the HomePod and other smart speakers at home. This is not currently possible but would be great to see in watchOS 7.
It's not only with answering calls that the Apple Watch fails physically disabled users it is also with ending calls. Currently, if you make a call on the Apple Watch and, for example, it does not get picked up by the recipient, and instead goes to voicemail, there isn't a way of ending the call once you have left a message unless you are able to press the red end call button on the Watch face. There is no "Hey Siri hang up" command and there should be. It's the same with any call you make, even if it doesn't go to voicemail, if you are severely physically disabled and can't touch the Watch face, there is no way of terminating the call. This unsatisfactory situation has to be fixed in watchOS 7.
3) Announce Messages with Siri
Announce Messages with Siri is a great feature that came to iOS 13 and the iPhone last year, but sadly it's not available on the Apple Watch. It's a feature that enables anyone with Airpods to have their messages read out to them by Siri automatically, and the ability to transcribe with a reply. It has a lot of benefits for people who have difficulty interacting with their iPhone screen. I find the feature very useful and Apple really needs to bring Announce Messages to the Apple Watch and watchOS 7 this year. It's not available at the moment. The feature will become even more useful when other messaging services, such as WhatsApp and Facebook Messenger, become integrated. Apple needs to release an API so other developers of messaging services can make use of it. This will really widen access on the Watch.
Your watchOS 7 wishlist
If Apple can bring these accessibility features to the Watch and watchOS 7 later this year they will offer a more enhanced, approaching holistic, voice control experience and this will widen access for everyone. But until the company does there are huge gaps in voice control and accessibility features on the Apple Watch, which are really compromising independence.
I'm not pretending any of this stuff is easy in such a small device as the Watch, and I sure some will need to wait for hardware developments, but I dream of the day when Siri tells me exactly what's happening on my Apple Watch without the need to see the screen or touch it.
I'll have some more suggestions in the coming months but, for now, I want to hear your suggestions. When it comes to accessibility what do you want to see in watchOS 7 in 2020?