When it comes to home security, there are a lot of options out there. From traditional alarm systems to smart video doorbells, it can be hard to know what's right for you. One product that has recently caught my attention is the Ring Intercom.
A major reason this smart tech product interested me is because of upper limb disability I have never been able to pick up and use the communal intercom in my block of flats. In the 32 years I have lived here it has been a constant source of frustration, and security concern, that I can't have two-way conversations with people who ring my doorbell from the front entrance. So when the Amazon-owned company Ring announced in September it was launching a new intercom that works with the Alexa smart assistant I couldn't wait to try it out.
Ring intercom – what is it?
First things first, let's talk about what the Ring Intercom is. Essentially, it's a two-way intercom that fits to your existing communal intercom system and connects to your smartphone via Wi-Fi, and, if you have one, to Amazon Alexa and an Echo smart speaker. This means that even if you're not at home, you can still communicate with anyone who rings your doorbell. There is no camera, it is audio only.
Ring Intercom is compatible with hundreds of communal intercom systems. Once I had checked on the Ring product page that it was compatible with my Videx 3176 intercom model I proceeded with an order.
Ring intercom features
Upgrade your compatible audio intercom handset so you can speak to whoever is at your building entrance and buzz them in using the Ring app.
Real-time alerts whenever a visitor buzzes your intercom and unlock the entrance of your building from the Ring app with the Remote Unlock feature.
Two-Way Talk so you can speak to whoever buzzes your intercom using your phone or tablet.
With Auto-Verify for Amazon Deliveries, allow time-bound access for verified drivers to deliver Amazon packages inside your building
Designed for DIY installation, and landlord friendly. Ring Intercom wires into your existing intercom handset and does not require any functional changes to the shared intercom system in your building.
Ring Intercom works with Alexa, so you can speak to whoever buzzes your intercom and unlock your building entrance using voice commands through your Amazon Echo smart speaker.
Installation and setup
Installing the Ring Intercom is pretty simple, even for those who aren't particularly technical. It comes with all the necessary tools and the instructions are clear and easy to follow.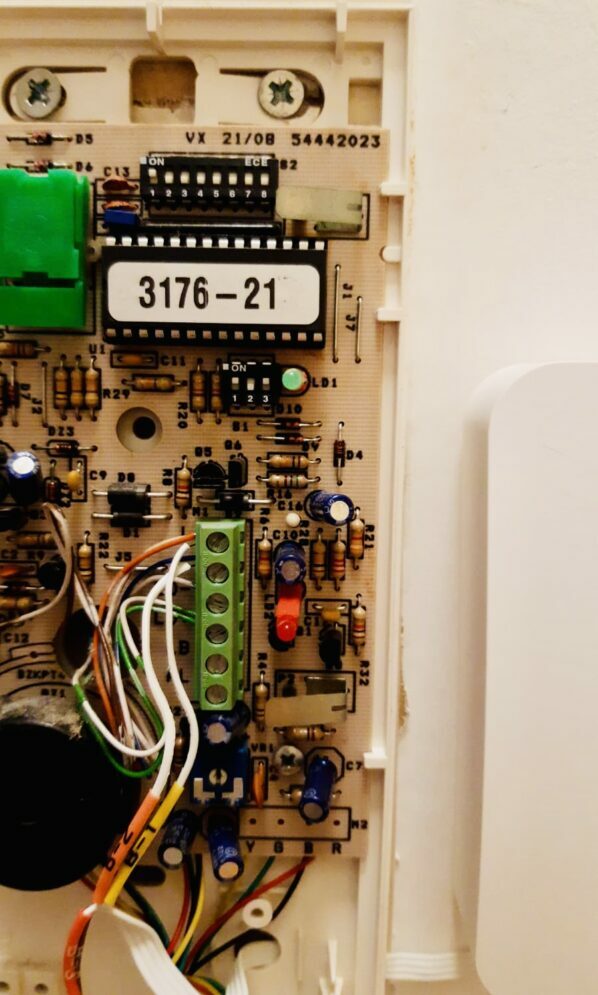 After you have connected three included colour coded wires between the Ring Intercom and your existing intercom unit the Ring Intercom can be easily set up with the Ring app, available for both iOS and Android. The app allows you to change settings, see call history and even invite other users to answer the call.
The unit fits to your wall with the included 3M sticky tape, or screws for a more permanent fix.
In less than 30 minutes, you're able to start using your new intercom.
Initial glitches
I experienced two problems when I first tried to set up the product when it arrived at the end of November.
The first was that I couldn't complete the initial setup because there was a known issue with the Ring Intercom iOS app. Since then the app has been updated and everything works fine now with my iPhone .
The second problem was more serious because even when the iOS app was updated I still couldn't get the intercom to work.
Ring customer support, who have been brilliant and responsive throughout, said because it is a new product, and they wanted to learn more about compatibility and functioning issues, they would send a technician free of charge to take a look at the problem.
The technician couldn't get the Ring Intercom to work either so there was a period of a couple of weeks over Christmas when I questioned whether the intercom will ever work. However, earlier this month, Ring customer services got in touch to say their engineers had made a software update at their end and asked me to complete setup and let them know if it was working.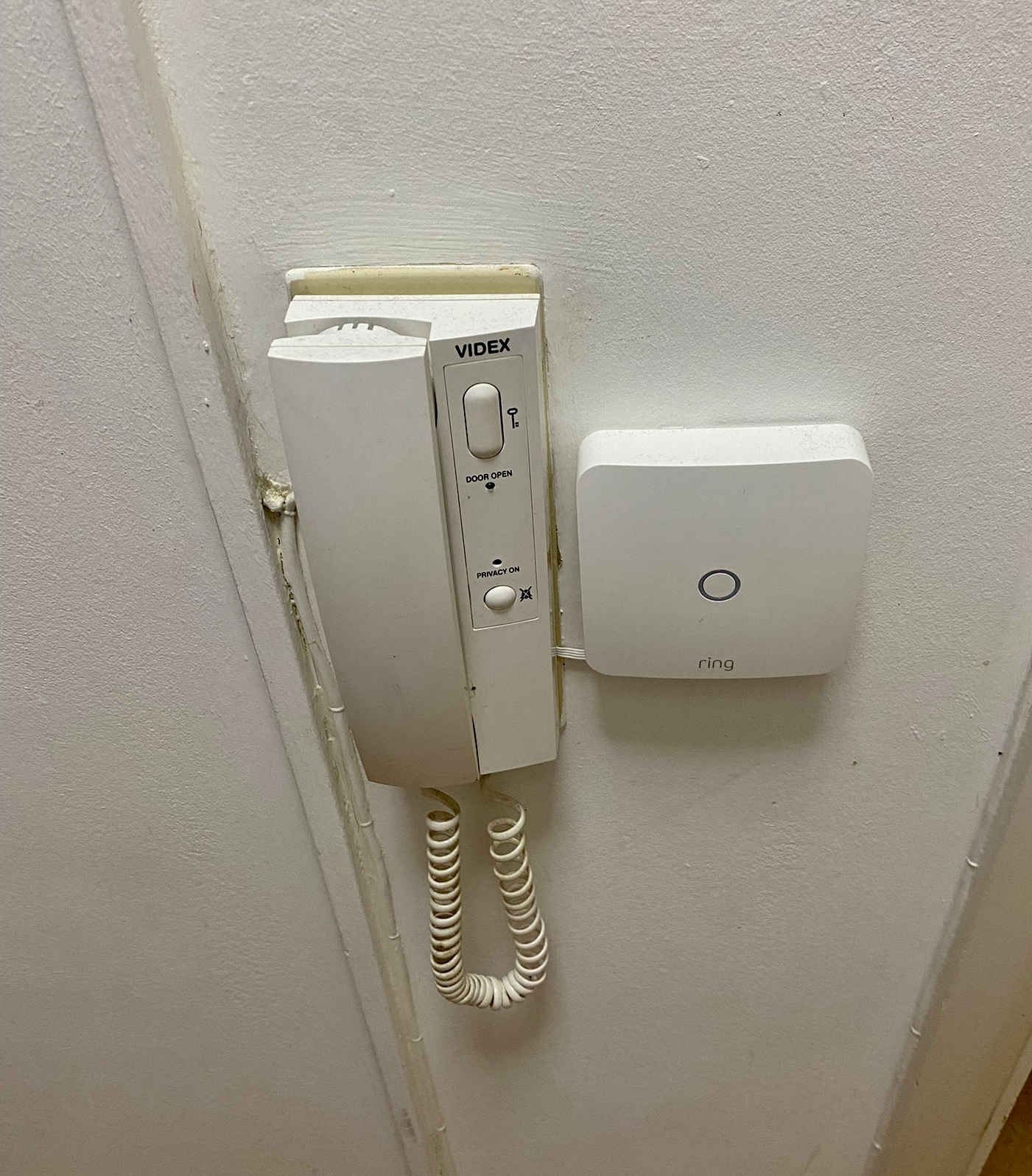 To my delight, the Ring Intercom quickly sprang to life and it was amazing to be able to answer my front door intercom hands-free with my voice for the first time in 32 years! A notification came up on my Echo Show smart speaker that the front doorbell was ringing and all I had to say was "Alexa, talk to the front door". It was a magic moment!
The convenience of the Ring Intercom
One of the things I love about the Ring Intercom is its convenience. With the ability to talk to visitors from anywhere, it eliminates the need to rush home to answer the door. It's also great for package deliveries, as you can tell the delivery person where to leave your package without ever having to be at home.
The Ring Intercom is also easy to use. You can answer a call from the intercom by simply pressing a button in the Ring app on your smartphone, or by a voice command via your Amazon Echo smart speaker. The audio quality is clear, even from out in the street with traffic passing, and the volume can be easily adjusted in the app.
Battery life
Ring intercom is battery powered and mine came with a spare battery and charging station. In the two months I have had it I find the battery, with very moderate use, perhaps one or two visitors per day, lasts more than a couple of months. On average it seems to lose about one percent battery per day. I will need longer use to find out more about battery life averages.
Accessibility
With hands-free two-way talk Ring Intercom is very accessible for people with upper limb disabilities who rely on hands-free voice control of their gadgets. You will need some help to install it but not expert help, I asked a friend to help me. Ring do offer a professional installation service for an additional £75 put the product is really designed for DIY installation.
The ability to unlock your building front entrance door using Alexa, by saying "Alexa, unlock the front door" is particularly accessible and independence enhancing for disabled people.
Benefits of the Ring Intercom
The Ring Intercom is not just about being able to answer the door from anywhere, it's also about feeling safe and secure. Knowing that you can communicate with anyone who comes to your door, even if you're not at home, can give you peace of mind.
Another benefit of the Ring Intercom is that it can be integrated with other Ring devices such as the Ring , Ring Floodlight Cam and Ring Video Doorbell. This allows you to control and monitor your entire home security system from one app.
Ring Intercom price
The Ring Intercom is priced at £119 99 and if you want Ring Intercom with a spare quick release battery and charging station that sells for £149.99 on the Ring website
Verdict
All in all, I think the Ring Intercom is a great option for anyone looking to upgrade their home security. It's convenient, secure, and easy to install. Plus, the added bonus of being able to communicate with anyone who comes to your door is a game-changer for people like me.
If you're in the market for a new intercom system that works with your existing communal intercom system, I highly recommend checking out the Ring Intercom. After some initial glitches with setup I have found it to be a reliable and convenient way to stay connected and in control of your home security.
With the ability to talk to visitors from anywhere, it eliminates the need to rush home to answer the door. It's also great for package deliveries, as you can tell the delivery person where to leave your package without ever having to be there.
I give the Ring Intercom four stars out of five. It would have got a five star rating from me if it wasn't for the initial glitches with setup. However, I must praise Ring customer services for the way they troubleshooted and ensured there was a positive resolution to the set up issues I experienced.